YetiForce CRM awarded by FinancesOnline
We're happy to announce that YetiForce has recently received two more awards. This time our system has been appreciated by the experts from FinancesOnline - one of the most popular review platforms for B2B, SaaS and financial solutions.
What badges did we receive?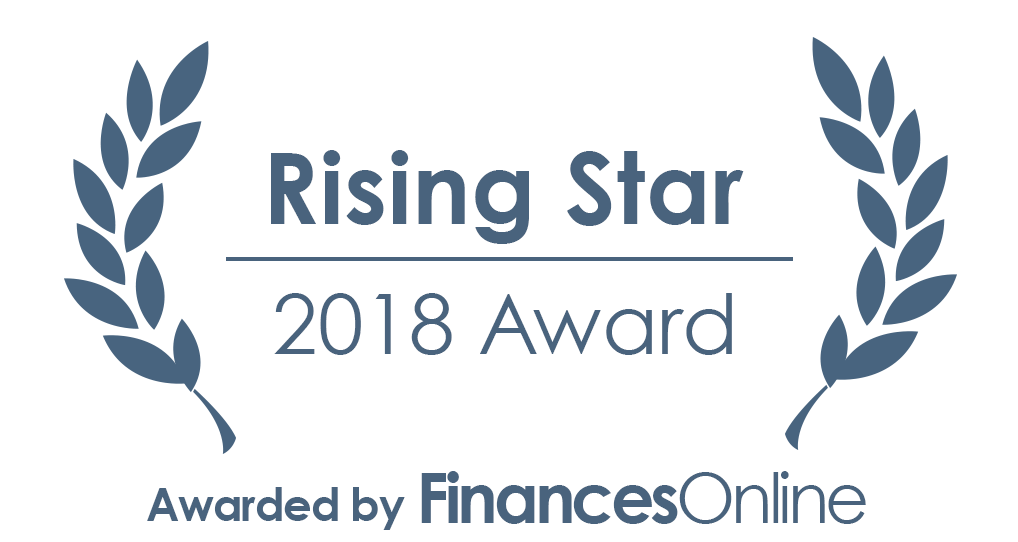 The Rising Star award is given to new products that have recently gained popularity on the market and are appreciated as effective solutions. Despite the fact that YetiForce is a relatively young CRM system when compared to other systems, it has already gathered a large community and a crowd of fans. It is worth mentioning that YetiForce cooperates in one of the largest deployments in Europe (for over 12.000 users), so it's the system that isn't only used by small and medium companies, but also by large corporations. We are pleased to see that more and more companies appreciate our effort and want to use our software, which helps us become more recognized and appreciated by review platforms such as Capterra where YetiForce was announced "The most affordable CRM system".
The second award is given to software that has made a significant effort to improve customer satisfaction through good user experience. The experts assessed, among other things, how simple it is to start using the software, and whether the interface is user-friendly. Once again, it has been noticed that YetiForce features have flexible configuration for almost all functionalities in the system so that every company can adjust them to their needs. We are happy that our efforts gained recognition because we analyze each functionality carefully and often lead a discussion for long hours to design the configuration in a way that is easily configurable from the admin panel.
In addition, our overall score is 8 out of 10 as well as the result of 100% for user satisfaction, which is determined by the FinancesOnline experts on the basis of information found about YetiForce in social media, blogs and other websites used to compare software. This proves that a lot of positive information can be found about YetiForce on the Internet and we would like to thank our users and the community for that. FinancesOnline applies a special algorithm to calculate the customer satisfaction. You can read more about it here.
We would also like to extend our sincere appreciation to FinancesOnline for including us in their carefully selected list of top free CRM software, and for the recognition of our hard work and the time spent to assess our CRM system. These awards confirm that our system is user-friendly and our efforts aren't worthless.